What's Up Zika? Zika, a mosquito borne virus, first hit Caribbean destinations in 2015, and then exploded in 2017 & 2018. Since GO TRAVEL STL primarily works with Destination Wedding and Honeymoon couples, it was obvious that many couples wanted to avoid Caribbean destinations to avoid issues with family planning. 
What's Up Zika? Caribbean Sheds Active Zika Transmission Classification
The World Health Organization (WHO) recently removed Zika—the mosquito-borne virus that can cause severe birth defects during pregnancy—as a high-level threat for the Caribbean, the Caribbean Public Health Agency (CARPHA) announced.
What's Up Zika? According to data released by CARPHA, Zika virus transmission in the region has been interrupted for more than a year, reaching undetectable levels and thus posing little risk to residents and visitors. 
What's Up Zika? The evidence was backed up by data from all over the world, including Canada, the United Kingdom, Europe, and the United States, which showed that no Zika had been detected for over 12 months in travelers returning from the Caribbean to their native countries.
What's Up Zika? "The Caribbean is the most tourism-dependent region in the world. It is also one of the most popular Honeymoon Destinations worldwide and ongoing cancellations due to the classification of most Caribbean countries as Category 1 is hurting the industry unnecessarily," Executive Director, CARPHA, Dr. C. James Hospedales said in a statement. "Therefore, CARPHA felt compelled to provide the evidence and to advocate for the removal of this WHO Zika classification system."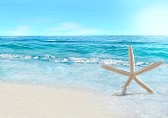 What's Up Zika? "Sandals Resorts is deeply rooted in the Caribbean and the removal of the Zika virus as a high-level threat means that residents and guests alike can experience the beauty of the region worry-free," said Adam Stewart, Deputy Chairman of Sandals Resorts International, in a statement."Tourism is integral to the Caribbean and we're excited to continue welcoming brides and grooms, honeymooners and couples simply looking to get away at some of the most beautiful beaches in the world in some of the most luxurious and romantic suites."
What's Up Zika…what does this mean to travelers? It means Zika is down , so that everyone can begin travel to all of these dream destinations, again! So Fabulous! Contact Susan@GoTravelStl.com to find your perfect Dream Honeymoon or Destination Wedding! I can't wait to hear from you!                        Susan